BLURBS AND TITLES
Popular Words
Popular words in titles this week were murder(16), witch(6), books(6) and paranormal(5)

Popular words in blurbs? this month were life(37), murder(37), new(32) and dead(30). See the whole list.

Word Frequency in Blurbs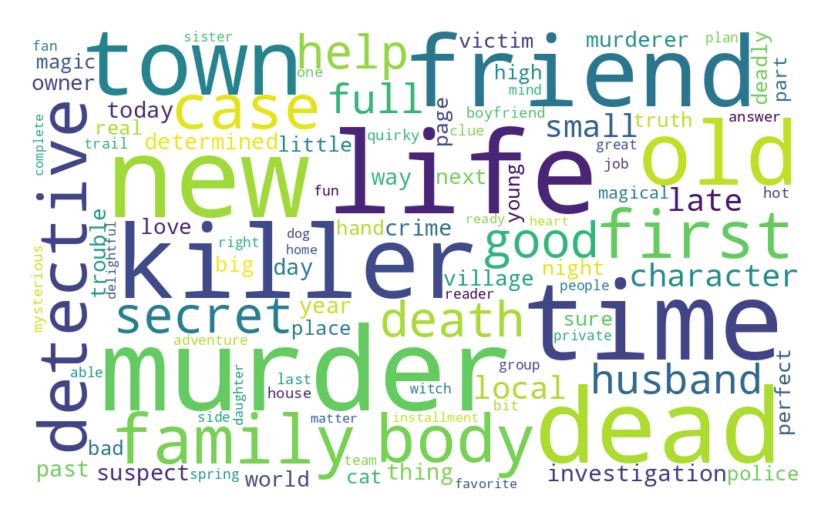 Blurb Structure
Blurbs had a median of 16 sentences across 5 paragraphs. Text analysis? of the blurbs in the bestselling 100 suggests:

93

were written in third-person (

see them

)




7

were written in first-person (

see them

)




0

of the first-person blurbs had more than one point of view.



To learn more about blurbs, click the 'Download Blurbs' button below, and get them all in a single PDF.